First, Kelly...here are new pictures of Phoenix (Golden Phoenix rooster). Isn't he just crazy beautiful!! I am IN LOVE with him.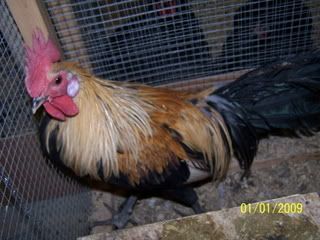 Next, we have pictures of our new coop being built....We are having a blast with this. HUH not really! LOL We wish it was done. We are building it in the garage and my FIL is helping us out again so that really makes it go faster and he's such a good builder too so it always looks perfect. They will have heat and lights in the coop.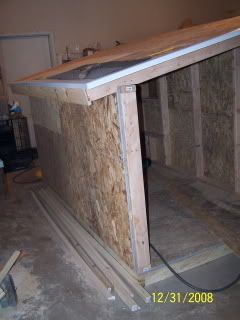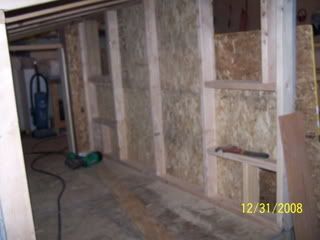 This is our vent system in the coop which will be able to close with insulation inside for colder/windy nights.
We will have doors like this on both sides of the coop since there will a separation in the middle of the coop. Light switches on both sides also so I can turn on/off the lights from either door :D
Electrical going in. (below)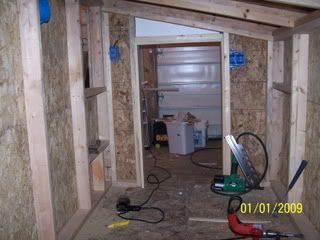 Drip edge up...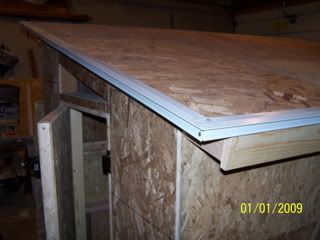 Front (south side) with two windows and two pop doors for each coop.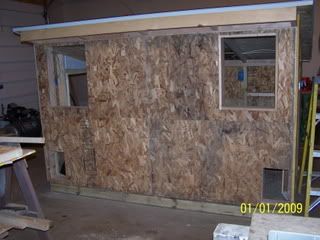 My FIL measuring something. AND Max :D After his homecoming.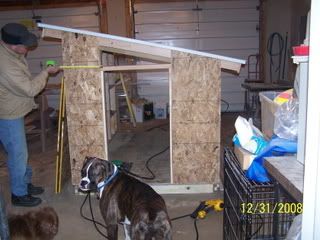 Roof going on...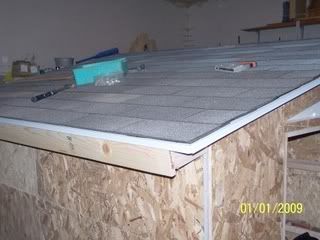 Ok now some other pictures...Check out the different sizes and colors of eggs we have been getting! It's so cool! We get almost a dozen every day now :D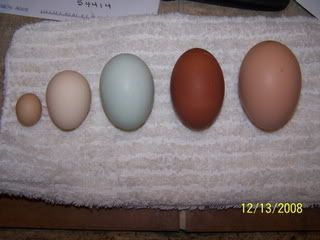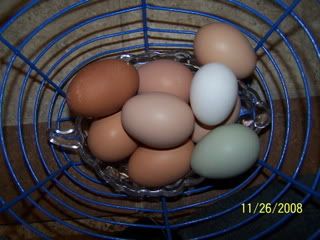 Here is Nic amazed with our double yolker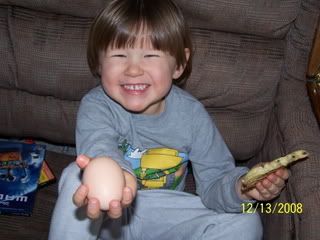 Here is our "Big Toy Day" with Max keeping an eye out on the presents.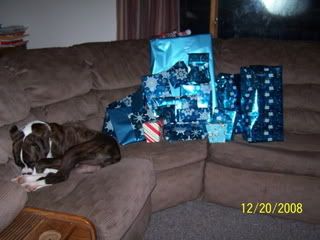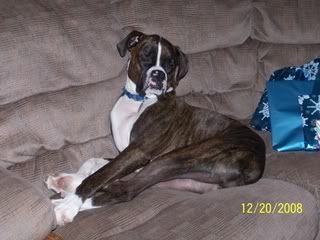 Here is my Daddy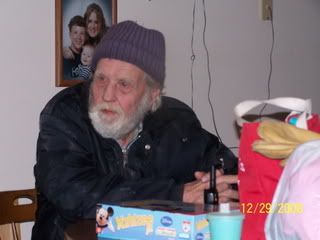 Remember the chick i hatched out...well here he (I think it's a he anyhow) is today at 8 weeks old. He is growing nicely :D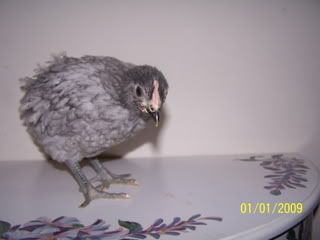 My silkie hens. YUP they are BOTH hens :D
Here is our trail to the hen house now that we got FEETS of snow! LOL Our temps have been 0 or below for DAYS AND DAYS AND DAYS. All except for one odd day when it got to 39 and made a big skate pond in our driveway when it went back down to below zero that very same night. Oh and by the way...my hens will NOT step foot out their pop door LOL They prefer to stay their butts right inside the coop under the heat lamps. They are just too funny! When the weather was up to 39 that one day they came out for a few hours but once the sun went down they were right back inside. Sure glad we have lights in there for them! We would never get any eggs!
Here is one of my girls in her nest. Her name is Tinker Bell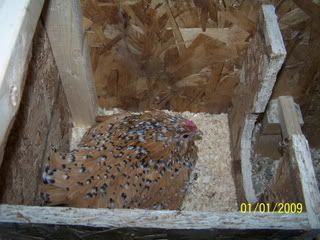 Well I think I got most of the pics I had posted now :D Hope you enjoyed the post. I will take pics of the coop when it's done and of course a video of the guys "pulling" it out of the garage to put it in it's place for the winter. LOL THAT should be interesting. I think they are hooking it to the tractor.
Oh and a fast Movie review. "Over Her Dead Body" It was AWESOME and very funny! Even hubby liked it.